SMS marketing is the need of the hour for real estate marketers. A successful text message retargeting campaign leverages the power of SMS marketing to reconnect with existing leads and engage the audience to boost brand awareness, conversions, and sales.
A reasonably large number of real estate agents are unaware of the true potential of SMS retargeting. And while the concept might sound intimidating at first, the strategies are relatively straightforward.
Businesses not investing in real estate text message marketing strategies miss out on an incredible opportunity to generate additional leads. A robust text market retargeting campaign can help real estate agents boost conversion and sales.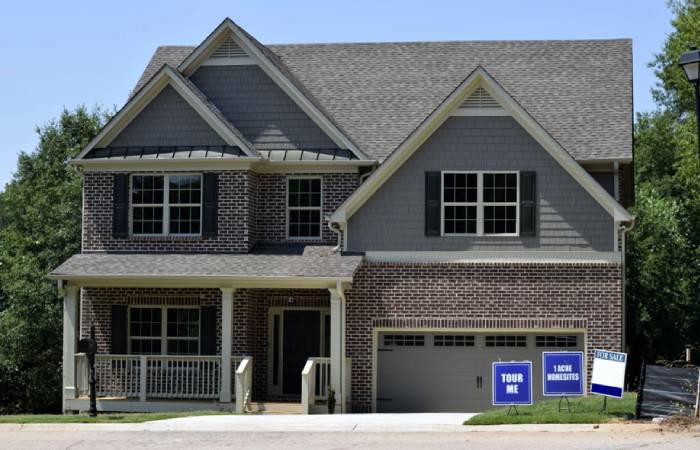 How Does SMS Retargeting Work?
A retargeted campaign is aimed at an audience already familiar with your brand. Since they previously showed interest in your real estate business, you can send them a personalised ad to try and grab their attention again.
For instance, a prospective homeowner previously visited your website looking for rental properties nearby. They see a property with a two-car garage listed at $2,750 and spend considerable time interacting with the ad. You now have their requirement (two-car garage), budget, and approximate location.
Use this information to find properties that suit their requirements and send a retargeted SMS. The potential customer sees your ad and contacts you without skipping a beat. After all, you just sent precisely what they are looking for. This is what SMS retargeting is all about.
How SMS Retargeting Can Help You Land New Clients
SMS retargeting exposes your business to customers, improving brand visibility and awareness. As people continuously get helpful information, they feel connected to your brand. Therefore, the next time you approach them with a business proposition, they are inclined to trust what you offer.
Retargeting potential clients who know your business helps save time and money as you only chase people interested in buying or selling a property. Personalising your messages is the key to success here. Remember, there is a fine line between persuasion and intrusion. Don't go overboard with your ads.
Top 5 Real Estate Text Message Campaign Ideas
There are several novel SMS marketing strategies for retargeting clients. Let's walk you through the five most popular tactics used today.
Schedule an Appointment
While you can schedule appointments via email or voice call, text messages are more personal and have a higher chance of delivering the message due to an impressive 98% open rate. You can also send follow-up texts, so clients don't forget about the meeting without encroaching upon their personal space.
Send Event Invitations
Hosting real estate events is a significant challenge as the organisers must consider several factors. SMS marketing can reduce the workload considerably by automatically sending mass invitations. Use text messages to target prospective buyers instead of hoping they read your emails or answer your calls.
Show Open Houses
Like most other industries, real estate agents must capture the client's attention to get them to loosen their purse strings. And open houses are the best way to do it since they offer a chance to explore the amenities in person. Send personalised texts to potential buyers with pictures of the property or a digital flyer to get their attention.
Send Updated Listings
As real estate agents, you must always stay at the back of your audience's minds. Since text messages have a higher conversion rate than email, you can keep clients informed of the latest property listings. Create text message retargeting campaigns based on personal preferences and make their lives easier.
Follow-up with Clients
A real estate agent's best friend is good timing, as late replies can lead to lost revenue. Hence, minimise delays by following up with potential clients periodically. Text message campaigns remind home buyers of limited-time offers and best deals. This way, you can leverage the powers of SMS marketing to increase conversions.
How to Start an SMS Retargeting Campaign for Your Real Estate Business?
If you're like most entrepreneurs, you don't want to waste any time while retargeting clients. Time management is one of the most vital skills for business owners, and here is an interesting article about the top 4 things every business owner must know.
With that out of the way, here is how to start an SMS retargeting campaign for your real estate business.
Know Your Audience
The more information you have on the audience, the higher your chances of convincing them to buy from you. Shortlist their requirements and pain points to create your ideal client persona. This should make your life easier while creating personalised content.
Give Them What They Want
SMS retargeting campaigns must be designed around the client's demands and expectations for the best results. Since you are already aware of what prospective home buyers are looking for, create personalised content around their expectations.
Include a CTA
A well-crafted CTA can lead the audience down your desired path. After all, the entire purpose of SMS retargeting is to convert leads to customers. Let them know what their next course of action must be.
Conclusion
Retargeting real estate customers with SMS is all about increasing your brand visibility and conversion rates. A successful text message retargeting campaign will generate leads and increase operations. In this article we have explained how you can attract the attention of your existing customers with the help of SMS marketing. If you follow these steps, it is inevitable that you will succeed.