Manoeuvring directions in a place can be challenging, and sometimes people need more time to look for a specific location. You could try a wayfinding kiosk; these innovations help people every day.
Digital Wayfinding technology can help businesses, and consumers save time and are more efficient. Apps like Google Maps or Waze are becoming staples for people on the go.
What Is Digital Wayfinding?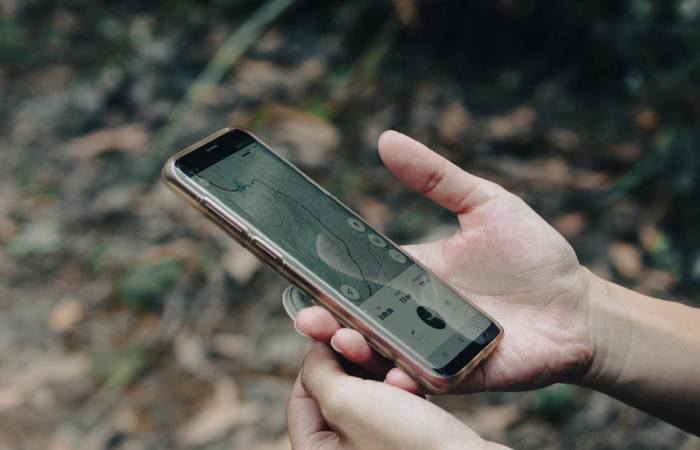 Digital Wayfinding can help people locate specific places; the earliest application of this technology was with the GPS in a car. Now, you can find Wayfinding systems in several business establishments like airports, hospitals, shopping malls, and even schools.
Digital Wayfinding can help people be more familiar with a location and provide a clear guide for guests. A reliable system with clear symbols and directions will prevent people from getting lost.
Benefits Of Using Digital Wayfinding
Wayfinding kiosks can help develop productivity among businesses and consumers. Here are some benefits of installing Wayfinding kiosks in commercial areas.
1. They Provide Updated Information
Wayfinding kiosks must always be up-to-date with the information they project. Location changes or time delays must reflect on the stall; these details will help keep operations smooth in a commercial space and keep guests aware of any concerns.
2. Digital Kiosks Keep Things Organized
Clear directions on Wayfinding signage can prevent crowds by helping people manoeuvre around an area. People will know where they should go, and this prevents unnecessary foot traffic.
3. Wayfinding Kiosks Are Convenient
People don't have to waste time looking around an area or asking people for directions. Wayfinding technology quickly gives clear instructions anyone can understand. Symbols and diagrams work together to make an interactive map of a specific area.
4. Using Digital Kiosks Is Environmentally Friendly
Installing digital signs means using less paper to print maps or signages. This method lessens the impact commercial businesses have on the environment.
Types Of Digital Wayfinding Displays
Businesses can use different screen types for their Wayfinding kiosks. These screen designs have various functions and specialties, so companies must know the purpose of their booth when they choose the signage.
Large Screens
These screens are usually LED or LCD, and they use media players. These signs work best for shopping malls and airports; they use the internet to provide updated information, and customers can interact with it.
Small Screens
These signages show basic information like prices, available promos, or operational hours. Restaurants and small shops use this screen and can choose interactive software.
Interactive Screens
The best way to keep people engaged with wayfinding kiosks is by making them interactive; this means people can control the display using a touch screen. Interactive screens allow clients to customise their searches and find specific directions.
How Digital Wayfinding Impacts Businesses
Wayfinding technology can benefit both the client and the business owner. Here are some ways Wayfinding technology helps with engagement:
It improves brand visibility – Wayfinding kiosks can help with brand awareness, especially when you strategically know where to place logos and guide people to your location.
Increases customer engagement – Providing clear signage with updated schedules invites people to visit your establishment. Guests will know how to reach a place and what to expect when arriving.
It's more budget-friendly – Developing functional Wayfinding technology is more affordable compared to hiring a guide employee. No need to worry about extra salaries or benefits!
Places To Install Wayfinding Kiosks
Digital wayfinding kiosks work well anywhere, but some specific business establishments can significantly benefit from installing these signages.
Businesses
A Wayfinding kiosk in the lobby can help guests find the proper room for conferences, meetings, or exhibits. You can also provide employee contact information to assist your guests.
Outdoor Areas
Downtown areas or open-air shopping centres need Wayfinding kiosks to help people manoeuvre around the room. These kiosks will prevent heavy foot traffic and crowds from people getting lost.
Entertainment Centres and Museums
People can find the appropriate exhibit or kiosk with Wayfinding technology, which will help them save time and feel the area's full potential. These kiosks will also help them find the closest lavatory or restaurant after the event.
Airports
Large airports can significantly benefit from Wayfinding technology. These kiosks will help people find the appropriate counter and terminal for their flight. Wayfinding kiosks make a person's travel experience more convenient and comfortable.
Schools
Wayfinding kiosks can help students better navigate through campuses and find their respective classrooms. These people can also find the teacher's office or administration to assist with any concerns.
Hospitals
Hospital guests can find the appropriate laboratory or room to visit patients. These kiosks can also help the patients or staff with any emergency.
Tips When Developing Digital Wayfinding Software
Digital Wayfinding is a helpful tool to improve movement in an area and assist with marketing. However, companies must provide functional and aesthetic signage to keep people engaged.
Colour code – Use consistent colours for shapes, words, or directions. This strategy will help people understand and remember the given information.
Align the visuals with your branding – Use visuals, colour schemes, and fonts that align with your brand. These images will leave an impact on your guests, and they provide helpful marketing tools.
Use appealing visuals and helpful content – Wayfinding kiosks must be pleasant on the eyes, which is why you should use visuals that help gravitate your guests to the signage. Ensure the information on your stall is updated and provides the helpful content your guests need.